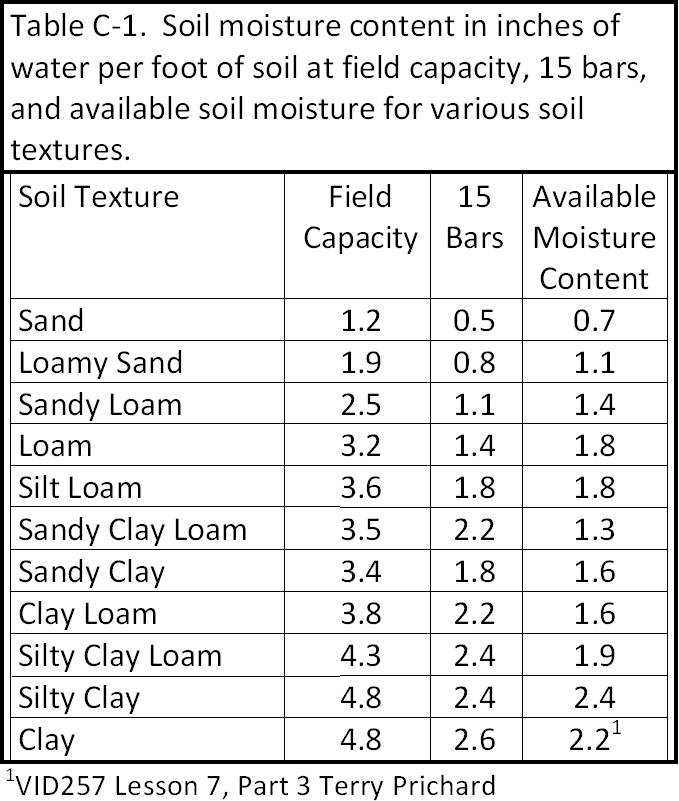 The purpose for providing an "Absorbency Rating: is simply to compare the most absorbent soil type with the others listed within the Calculator.
The higher the Absorbecy Rating the easier for the Plant to both Breath and Drink.
The absorbency rating is calculated by multiplying a factor of the "Effective Capacity" of the soil by the "Water Holding Capacity" of that soil.
Effective Capacity the the ability of a particular soil to "accept" water into it's pores.
Water Holding Capacity is the ability of a soil to "hold onto" the water applied.
An example; Sand will "allow" a lot of water to be added, due to the large proportion of air space to soil particles, but Sand hasn't the ability to "hold onto that water". So; Sand winds up with a 16% absorbency. Clay does not allow much water to be added, due to the small proportion of air space to soil particle, yet it does hold onto water well. So; Clay has an Absorbency rating of 11%.





Drought tolerant plants should have dryer soil than Heavy water use plants when it is time to reapply moisture.

Due to these factors, the calculator specifies the different quantities of water. If watering a new plant with dry soil, then use the quantity of water specified for that.